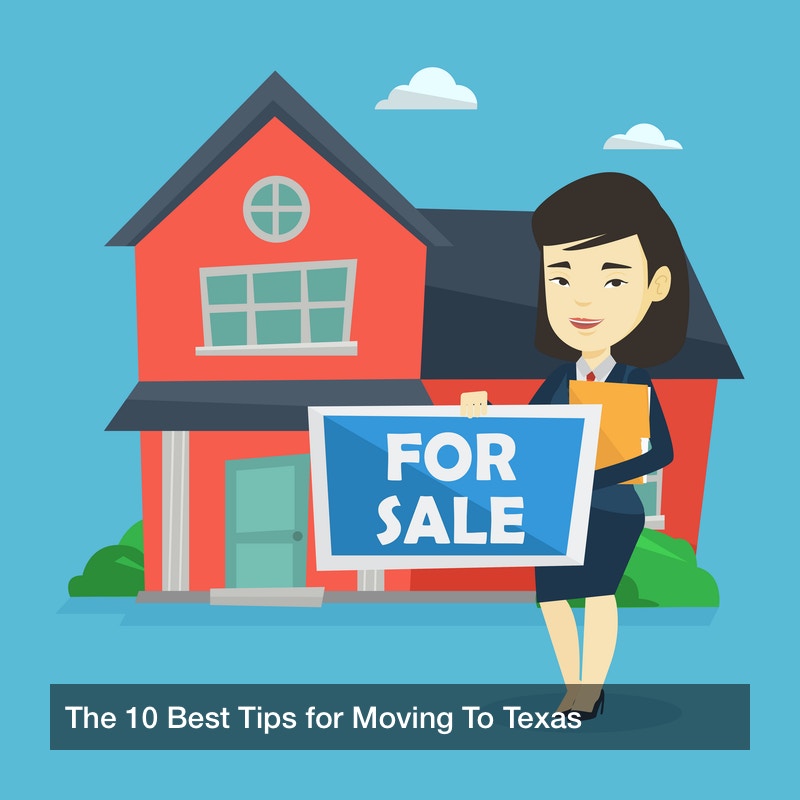 UPDATED 1/5/21
Texas is a popular state for those looking to make a big move. It might be because of the warm Southern weather, the multitude of cultures, or the beautiful sights.
The state truly has something for everyone, which explains why nearly 29 million people have decided to make Texas their home. Still, making the move to Texas can be stressful. Which city is best? What are the top schools? How will all the furniture make it to the new place?
No worries.
From choosing a moving company to finding a new home, This guide has the best tips for moving to Texas. So, let's dive in.
Tip 1: Choose Your City and Neighborhood Wisely
Before you begin your search for a new home, you will want to figure out where you are going.
Makes sense, right?
So, how do you choose? Well, the decision might be an easy one. Maybe you already found a new job in Austin, or you are moving closer to family in Conroe. If that's the case, feel free to skip this tip.
However, if you have no clue where to begin looking, keep these things in mind:
Job prospects
Amenities
Crime rate
Housing market
Education
Cost of living
Job Prospects
What do the job opportunities in the city look like? One of the biggest tips for moving to Texas is to beware of commute times. You want to be able to find reasonable work that can help you afford your new home without having to spend multiple hours a day stuck in traffic.
Amenities
Amenities are an important factor in choosing a new city. What if you find your "dream home," only to realize later that there are no safe parks, convenient shopping centers, or gyms anywhere to be found? Sure, driving a little ways for these things is fine, but if you have to travel two towns over just to get a decent hamburger, you might want to look somewhere new.
Crime Rate
There really isn't much to explain here. Whether you have a family, live alone, or are moving with a group of your friends, nobody wants to live in a dangerous or violent area. Make sure to research the potential city's safety before getting your hopes up about any of the local homes.
Housing Market
If you plan on buying a home, you want to be certain you aren't getting over your head in a poor housing market. One of the best tips for moving to Texas is to Check out the area's median home price and make sure you can actually afford a house in a safe neighborhood.
Education
If you have school-aged children or plan on going to school yourself, you really want to focus on the availability of quality education. What do the school districts look like, and are there strict guidelines on where in a town a student must live to attend certain schools? You don't want to skip out on this step of research.
When the time comes to enroll your child in school you shouldn't be worrying about classroom safety, teacher credibility, and State test scores. All you should have to worry about is how to choose a private school for your child from the tons of fantastic options in your new city.
Cost of Living
Think about it. You find a quaint neighborhood with beautiful sights and homes. You discover that the homes are below average market value and you have plenty to buy. You lock into your lease and move across the country. You start your new job making just as much money as you were before, only, you go to the local store and see popular items are little pricier, you go to get gas and it is dollars more a gallon than you are used to, and you get your first water bill and it is triple what you paid in your home state.
Deciding to move to a new town without researching the local cost of living is a huge mistake that can lead to eviction, debt, or even bankruptcy.
Tip 2: Check Your City Out Digitally
Moving across states can make it hard to get a really good feel for a new town before you've committed to living there. Luckily, modern technology makes it easy to check out distant places without leaving your WiFi connection.
Use tools like Google Map's Street View to get the experience of driving through your potential new hometown. Take a look at business names and search them online. Customers often leave pictures on Google reviews which can help paint a realistic picture of the service, products, and activities you can expect if living there.
Check out online groups for the city on websites like Reddit and Facebook. Ask the locals about what it's like to live there and about any hidden gems the town might hold. You may be surprised by what you learn.
Tip 3: Have a Backup for Your Living Situation
This is one of those tips for moving to Texas that can save you tons of stress, and it is so simple. You always need to have a backup for housing situations in case of an unexpected situation.
There are some fantastic rental properties throughout Texas, but even the most reputable apartment complex can run into emergency issues that push your move-in date back.
The best thing you can do is have savings put aside that can afford you a few nights in a hotel and some time at a local storage unit. If you have nearby family, it is also a good idea to see if they have space for you in the event that something goes wrong with your choice of home.
While having a place to safely sleep is important, choosing the right moving companies is essential. Some aren't terribly keen on holding onto a client's items so it's important to choose a reputable company with ample experience in the industry. It is also important to have a storage option to unload your items into if one of these unfortunate situations arise.
Tip 4: Consider the Cost of Moving Your Property
Moving across town is a headache in itself, so imagine how stressful it is to move to an entirely new state. To save yourself the migraine, consider researching moving options that might work for you, like:
Door to door delivery
Self delivery
Delivery with storage
Door to Door
One option is door to door moving. This involves having a company drop off a large storage unit you can fill with your items. Once filled, the storage cube is sent to your new location, where you will unpack your items in a specified amount of time. Unfortunately, if you end up having to push back your move-in date, you might run into issues with these moving companies.
Self-Delivery
If you don't have a lot to take with you, self-delivery can save you some serious money. Just pack everything into your trunk, or hire a moving van, and simply drive to your new house.
The cons with this type of moving are the limit to how much you can carry at once, the mileage costs for rentals, and the wear to your personal vehicle.
Delivery with Storage
The last option is the ultimate in out-of-state moving options. This is similar to door to door delivery with the added benefit of included storage. You can have all of your things moved into your storage unit where you can access it when you are ready.
This delivery option is more expensive than others, but it is one of the best tips for moving to Texas. Delivery with storage prevents issues with your move-in date, issues with fitting items into your new home, and keeps any extra items safe until you make decisions on what to do with them.
Choose a Moving Company Carefully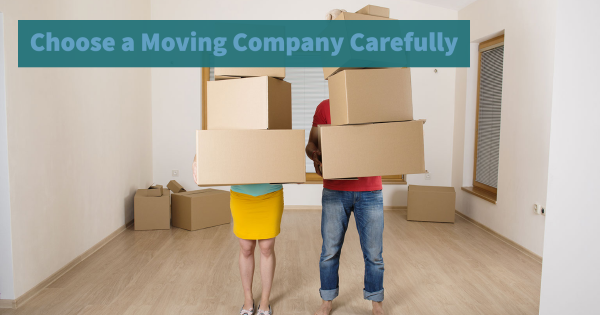 Moving from one home to another is a significant hassle. Did you know that you can make this more comfortable for you? Are you a resident of America in need of area moving companies? Worry not. American professional movers can make the work easier for you. With a team of well organized, experienced staff, a professional company will deliver quality services to their clients.
So, what are some of the factors you need to consider when choosing residential movers? The reputation of a service delivery sector is critical. What do people say about the services of that company? What feedback do the clients give about their previous service? Consider the cost of moving. What is your budget? What is the average cost of using a moving company? How much are they charging you? Knowing the answers to these questions will help you not overspend on your moving company. The average moving expenses range depending on factors such as the distance between the two areas, the number of items involved, and the duties affected.
Remember, the safety of your belongings is vital. Consider a company that is known for handling the client's items carefully. Residential movers have made shifting from one place easy and less tiring. Not only do you save time and avoid the hassle, but you also enjoy better handling of your delicate stuff.
Tip 5: Find Reputable Tradesmen BEFORE a Problem Pops Up
When it comes to finding hard-working, trustworthy tradesmen, the task is often arduous. Anytime you are letting a stranger into your home, you want to know you will be safe. If you are used to your town, this can be a lot easier.
Word of mouth is a powerful thing. You might go with Joe Johnson to fix your fence because your best friend's grandma swears by him, or you may hire Barbara Manson to tile your bathroom because she tiled your neighbor's house and it looks great.
However, when you don't know many people in the area, word of mouth is hard to come by. You don't want to be in the middle of a roof repair emergency and suddenly having to do in-depth research on who to trust with your new home.
That's why preemptive research on repair people and other trade workers is important for saving time and money after you move.
Bonus Tip
That's right, our tips for moving to Texas list even has a bonus tip. If you have never owned a home before, you may not realize how many pieces of the property take specialty repair services. Here are a few:
Decks and patios
Storm cellars
Locks
Of course, you can always invest in some of these fixes yourself, but it's easier to have them from the start. Looking at companies for garage door sales is simple as long as you have the bones to make this potentiality a reality.
Tip 6: Use Your Realtor
This is one of our tips for moving to Texas that applies to any move. Your realtor is there to do much more than sell you a house! They want you to love the location, so they will have the inside scoop on anything and everything great about your new town. The real estate company can point you in the direction of a great bank, top social clubs, wonderful school systems, and so much more.
Additionally, don't be too shy to ask your realtor questions. If your realtor acts annoyed when you ask about the closing process for the fifth time, you can find someone better. A great realtor has patience and understanding of their clients' needs.
Tip 7: Don't Settle on Important Things
Finding the right home takes compromise. Sure, you may have to give up your dream of 6-foot brick fencing and prominent gargoyle statues on your property, but that doesn't mean you should have to give up on your deal breaker items.
Of all the tips for moving to Texas, this is one that will result in sustainable happiness after your move. Take inventory of what is most important to you in a new home. Do you have dogs moving with you? Then, pet friendly housing is must-have. Do you have a family member in a wheelchair? Then handicap accessibility is non-negotiable.
Once you have your list completed, give it to your realtor and be firm on your needs.
Tip 8: Protect Yourself When Purchasing a Home
There is a reason moving advice columns all mention real estate attorneys. No matter where you live, a good real estate attorney can help you discover information about your property, as well as protect you if you are ever in a court battle over your purchase.
These home buying experts help you ensure all your rights as a buyer are met and that nobody is pulling the wool over your eyes. It may not be the most mind-blowing of our tips for moving to Texas, but it is one that can really spare your hide in the long run. And remember, the house you choose does not have to be perfect. Expect to spend time with interior painting and other renovations.
Tip 9: Have a Nest Egg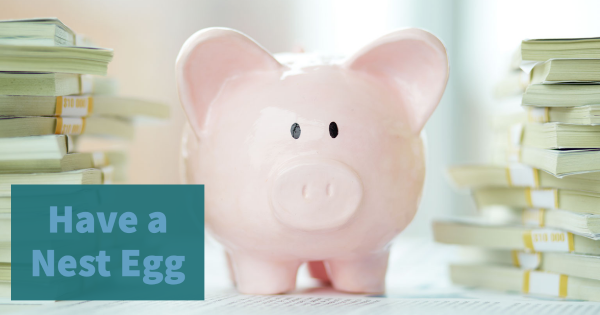 We get it, this is one of those tips for moving to Texas that might not be possible for everyone. Still, if you can build a nest egg before moving, you should. Having enough money in your savings to cover at least one extra month of rent and utilities can financially protect you from unfortunate situations like job loss, accidents, or other housing dilemmas.
You might not know exactly how much your future utilities will be, but most credit agencies suggest that your annual utility spending is often 5% of your annual income. So your annual utilities (U) equals your yearly income (I) times .05. [U = I x .05]
So if you plan to make $85,000 a year at your Texas job, you would calculate your annual utility estimate as: [U = 85,000 x .05], which means U = 4,250. Just divide that by 12 and you have a monthly utility estimate of ~ $354.
Tip 10: Get Involved in Your Community
Moving to a new state is scary and can be lonely as well. That's why, out of all our tips for moving to Texas, this one might be the most important. Meet new people and make new friends.
Even if you don't end up with a large group of best friends, meeting people at community events is a great way to build a local support system in case you ever need it. It might feel like you are a stranger for a little while, but soon you'll have neighbors you know by name who waters your plants when you leave town, friendly cashiers at local stores who remember your orders, and maybe even close friends to be around when you are feeling down.
At the end of the day, the best part of living in Texas is the wonderful people that will surround you. Don't be afraid to say 'howdy!'
Lots of people are currently deciding to move to Houston. Moving from California to Houston is becoming increasingly common, but people from all over the United States are deciding to live in Texas now. Many Houston universities and colleges are very well-regarded, especially Rice University and the University of St. Thomas. Of course, a lot of people will also go to the University of Houston after looking for good colleges in Houston.andnbsp;
Colleges everywhere are getting more competitive, causing people to make entirely new college plans. Some people are moving far away from their homes to go to school now. There are also plenty of medical institutes in Houston, so professionals in training will have a lot of options if this is the city for them. Moving in general is expensive, and it is getting more expensive all the time. College students should plan to continue to live in the city where they received their college education. Moving to a completely different location after college could be risky for them, especially if they're planning on taking a long journey.andnbsp;
There are lots of relocating to Houston TX tips that people can read online today, since this is a very common plan. They should research health in Texas and many of the other important considerations, especially if they're planning on staying in this city for most of their lives.
Finding the right move management company will make your relocation to Texas faster and easier. The best low cost moving services in Texas will go above and beyond to ensure everything goes smoothly. When looking to hire people to load moving truck, look for businesses that have strong BBB ratings and customer reviews. If you don't have much to move, you may be able to simply hire two movers to help you out. For larger homes with more fragile belongings, check online for reputable local movings companies that have the experience you can rely on to get everything where it needs to be on a timeline that works for you. Sometimes you may be moving into a smaller home and need secure storage for extra items. Discuss your options with the moving company of your choice and they will certainly recommend affordable, safe and climate controlled storage units that are conveniently located near your new home. Whether you're moving from across the country or just down the street, an experienced team of seasoned movers will handle all the heavy lifting for you so you can focus on more important matters.
Like this:
2013 texas population, 6 reasons why everyone is moving to dallas, advantages of living in dallas texas, how to move to dallas texas, i want to move to austin texas, is moving to texas a good idea, moving from michigan to texas, moving from ohio to texas, moving from pa to tx, moving to dallas from boston, moving to texas from indiana, moving to texas from oregon, reasons to move to austin texas, want to move to texas, why should i move to houston, advantages of living in texas, advantages of moving to texas, all about dallas texas, america dallas city, are texans friendly, areas around dallas.